The American Public Works Association (APWA) honored three categories and an overall winner in booth displays during the 2015 International Public Works Congress (IPWC) and Exposition.
Winning in both the Single Best Booth category and as the overall "Best in Show" was SMITH Manufacturing, which offers surface preparation equipment.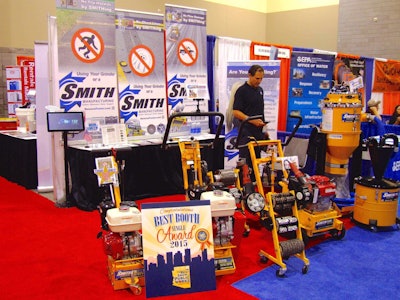 Bergkamp Inc., which had its SP5 and FP5 pothole patching machines on display, won Best Booth in the Large Category.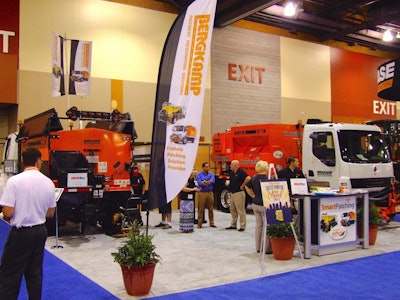 DesignPole, which makes concrete light poles, won Best Booth in the Medium category.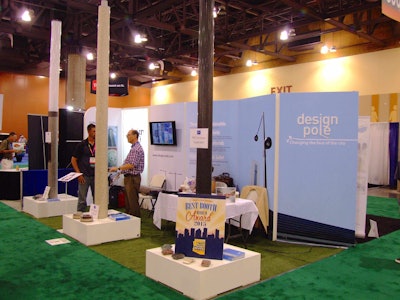 Winning Best New Product, as voted by IPWC attendees, was The Plug Hug. This product, which attaches to a standard hydraulic drive, is a cylinder that can be fitted with different abrasive cables and then is placed over a fire hydrant and spun around, allowing the cables to remove dirt and debris, rust, or paint.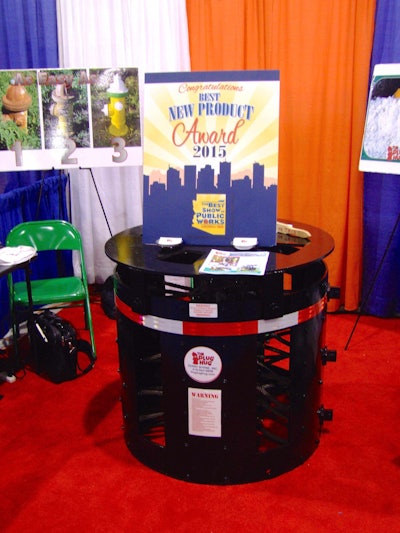 Sixty steel cables with more than 17,000 total exposed endpoints can rotate at 38 revolutions per minute. The company claims a fire hydrant can be mad "paint ready" in two minutes, and can clear a snow covered/plowed under hydrant in one minute.