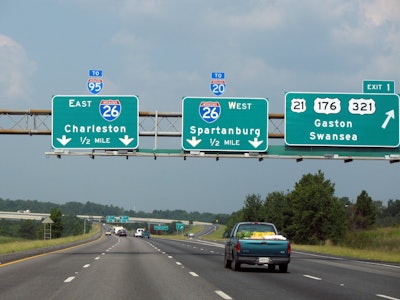 The South Carolina Department of Transportation is seeking public comment through July 8 on several highway safety improvement projects and interstate widening projects.
The Federal Safety Project Priority projects include 18 intersection improvement projects in 14 counties, 58 corridor/section improvement projects in 28 counties and 20 interstate improvement projects in 10 counties.
The Federal Highway Safety Improvement Program selected these projects because of high crash rates. A full list of the projects, location maps and information on how comments can be submitted are available here.
The widening projects are part of SCDOT's Statewide Transportation Improvement Plan. These projects include:
Interstate 26 from U.S. 176 to SC 296 in Spartanburg County
I-20 from Georgia State Line in US 25 Aiken County
I-26 from SC 202 to US 176 in Newberry/Lexington/Richland counties
I-26 from SC 27 to US 17A in Berkeley/Dorchester counties
Location maps for the projects, as well as details on how comments can be submitted, are available here.