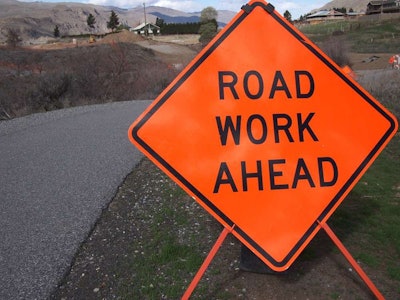 An Illinois group recently met with Illinois Transportation Secretary Randall Blankenhorn to discuss the lack of minorities hired for construction contracts.
KWQC reported that the group, led by the Rev. Dwight Ford of Grace City Church in Moline, is tied to a monthly meeting called "Critical Mass" where community members discus challenges and specifically the few minorities working in the construction field.
"Critical because we believe the times we're living in are of extreme emergency," Ford told KWQC.
While the monthly meetings are related to Grace City Church, Ford said everyone is welcome to attend. The goal is to get people in authoritative positions to attend—people who make decisions that could bring more construction jobs to minorities.
Paul Fessler, who works with Black Hawk College's Highway Construction Careers Training Program, said there are major projects in the works that would be an opportunity for more minority representation in construction.
"We know that the 74 bridge is still a reality," Fessler said. "We know that there has been much dialogue and discussion about the potential rail project running from here to Chicago. We want to make sure that all individuals regardless of their race and ethnicity get a fair opportunity to bid for those wonderful jobs."
The group is also holding a training session in October—which Blankenhorn is expected to attend—to try and get more firms certified through the DOT's Disadvantaged Business Enterprise program.