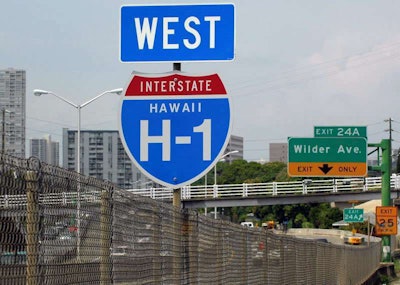 The Hawaii Department of Transportation (HDOT) has sent out surveys to 4,000 individuals and 200 businesses on Oahu to gain the pulse of public opinion of the job they are doing, according to a Hawaii News Now report.
North Carolina and Missouri DOTs also recently sent out surveys to assess the quality of their work and customer service.
"If people get this survey, I urge them strongly, do not cast it aside or throw it away. Yes it is legitimate, please fill out the survey and send it back to us," said DOT Spokesman Tim Sakahara in the report.
The survey, which was sent out in the H-1 corridor area, includes 29 questions in short answer, multiple choice, and ranking formats. Sakahara told Hawaii News Now the DOT hopes to receive back 800 resident surveys and 600 business employee surveys.
"All the surveys we receive will be taken into account, considered, compiled and analyzed to the very best of the abilities of the consultants that we're working with," he said. "'Why aren't you doing it this way?', 'why didn't you think of this?' This is the perfect opportunity to let the DOT know those feelings and opinions."