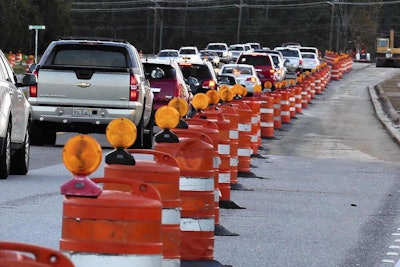 We're used to taking customer service surveys for retail outlets, but it's a rare instance when a public service institution actively seeks out such feedback. Such are the recent efforts of both North Carolina (NCDOT) and Missouri Departments of Transportation (MoDOT).
NCDOT is conducting its first customer survey by mailing out questionnaires to "randomly selected citizens" over the course of a week in addition to collecting opinions via a dedicated web page. The department says the survey is an effort to check the public's pulse on the job they're doing so they can provide "great" customer service.
"Participation can help NCDOT identify ways to make North Carolina transportation services safer, more efficient and customer focused," the department said in a release. "The survey will be conducted annually moving forward." The survey ends in mid June and the results will be made public in September this year.
MoDOT's online-only survey focuses on motorist opinion of work zones during construction season. The questionnaire is conducted annually.
Topics include signs and if they're clear and understandable, barrier effectiveness and guidance, as well as work zone delays. The department said the results are used "to evaluate work zones, look for ways to improve them and meet customer expectations."