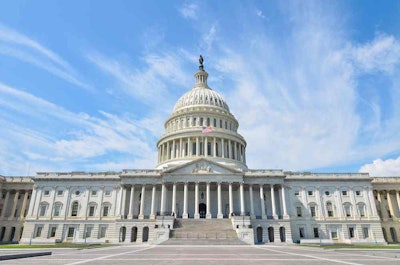 The House Appropriations Committee introduced a new bill on Tuesday to fund the Transportation Department and provide funding to the soon-to-be expiring Highway Trust Fund for fiscal year 2016, according to The Hill.
The $55.3 billion bill would provide $40.3 billion to the Highway Trust Fund Act, which is set to expire by the end of May.
The bill gives the Transportation Department a budget of $17.2 billion for the 2016 fiscal year beginning Oct. 1. That's $1 billion less the 2015 budget, and another $6.8 billion less than President Barack Obama's Grow America proposal. It's also only a one-year solution to infrastructure funding, while Obama called for a six-year plan.
There has been bipartisan support in Congress for funding transportation improvements. Additionally, multiple bills have been proposed since the beginning of the year.
Senators Barbara Boxer (D-California) and Rand Paul (D-Kentucky) crossed the aisle to propose the Invest in Transportation Act earlier this month. Five House Republicans proposed the DRIVE Act in March to support the Highway Trust Fund by cutting funding on local projects.
The House Appropriations bill would also provide the Federal Transit Administration with $10.7 billion, $161 million less than the department's 2015 budget. The Federal Aviation Administration would get $15.9 billion—$159 million above the 2015 budget and $40 million more than Obama proposed. And the Federal Railroad Administration would receive $1.4, or $2.62 million lower than 2015.
Housing and Urban Development would get $42 billion if the bill passed.