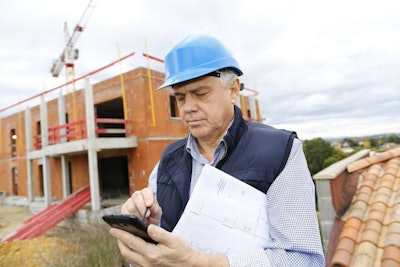 As smartphones become increasingly popular, they are also becoming a necessary part of many jobs.
Transportation construction work is no exception. With many manufacturers creating apps for the jobsite — including Komatsu's app that lets Komtrax customers view critical machine information from their smartphone, OSHA's app that calculates heat risk, Holcim's weatherAPP that will help determine if the weather will prevent workers from pouring asphalt, and a number of asphalt-calculating apps — smartphones are making construction work easier and more productive.
However, just as important as having a smartphone is determining which smartphone to use.
Our sister site Equipment World has taken out the guesswork with its guide to the best smartphones for construction work.
Here are the five smartphones Equipment World reports as the best for the jobsite:
5.  Google Nexus 5

4.  Samsung Galaxy Note 3

3.  Samsung Galaxy S4 Active

2.  Caterpillar B15

1.  Apple iPhone 5S
To learn more about why these phones are considered the best for the jobsite, read the full report at EquipmentWorld.com.