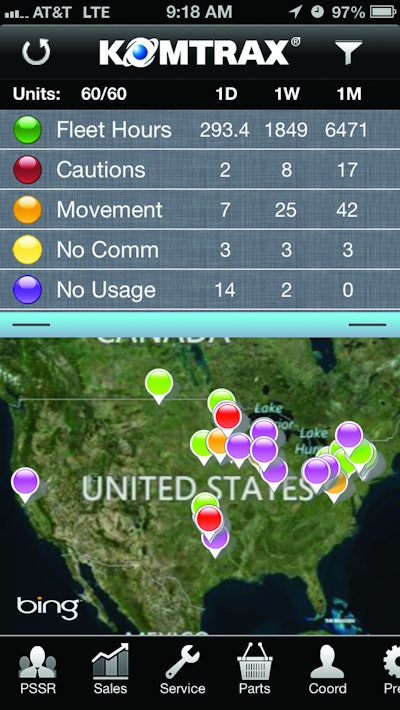 Komatsu America has introduced an app that allows machine owners to view critical machine information from the Komtrax fleet monitoring system on their Apple or Android smart phones or tablets.
The new app allows owners to locate an asset and obtain driving directions to it; identify hours worked, idle time and fuel consumption; identify caution codes with descriptions and time stamps; understand machine movements; and analyze machine use.
The Komtrax app offers the information in daily, weekly or monthly time increments.
The app also allows the owner to email, call or text their distributor, product support sales representative, salesperson, service provider, parts counter or Komtrax coordinator.
The is available free of charge at through the Apple App Store or Google Play Store.