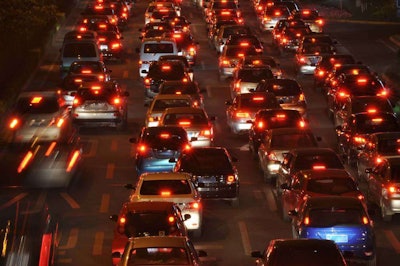 [Correction: This article previously listed Ed Rendell as the former governor of Colorado. It has been edited to reflect Rendell's correct title, former Pennsylvania governor.]
Former Pennsylvania Governor Ed Rendell met with leaders from local governments and in engineering and business at a policy forum in Denver, Colorado, to discuss local and national challenges associated with transportation infrastructure investment.
Building America's Future (BAF), the Denver Metro Chamber of Commerce and the American Society of Civil Engineers (ASCE) co-hosted the forum, "Investing in Infrastructure Matters," which focused on the need for investments in roads, bridges and transit systems.
Rendell noted that, as an investment, the benefits of updating America's infrastructure should outweigh the cost.
"In order to stay competitive in the 21st century economy we need a 21st century infrastructure," Rendell said. "Instead of being scared off by the price tags associated with modernizing America's critical transportation systems, we need our nation's leadership to realize there is an even higher cost to inaction."
Denver Metro Chamber President and CEO Kelly J. Brough said Colorado has been working to improve transportation infrastructure in the state.
"Investments in our nation's infrastructure have not kept pace with our economic needs. Colorado recognized long ago the need to solve these issues locally," Brough said. "Colorado's partnerships between the public and private sectors as well as innovative funding solutions have helped us deliver T-REX and FasTracks."
ASCE President Gregory E. DiLoreto, P.E., P.L.S, D.WRE, pointed to the ASCE's 2013 Report Card, which gave American infrastructure a D+, as an indication of the nation's need to invest in its infrastructure.
"Infrastructure is the foundation of our economy and our quality of life. The American Society of Civil Engineers has unfortunately awarded that foundation a D+ in our quadrennial national infrastructure report card this year. This grade reflects our inability to build a sustainable economy, decreasing our GDP and leaving us less competitive in a global economy," DiLoreto said.
He added that there is a correlation between infrastructure investment and quality of life.
"…A few years ago, Colorado's civil engineers gave Colorado's infrastructure a C+," DiLoreto continued. "Just as with our national grade, a C+ shows that work must be done in the state unless Coloradoans want to have a C+ economy and a C+ quality of life."
Most of America's transportation infrastructure is decades old with little to no upgrades. This outdated infrastructure system results in traffic congestion that costs American drivers $121 billion annually in wasted time and fuel and substandard roads that cost American drivers $80 billion each year in maintenance costs.