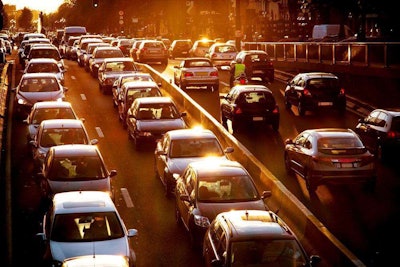 Most drivers dislike something about driving, whether it's a long commute, traffic congestion, seemingly unfair traffic lights, numerous potholes or a number of other aspects.
Jalopnik readers have spoken up about highways they hate. The auto-focused website asked earlier this week, "What is the worst road in America?" From that question, Jalopnik compiled a list of 10 highways that its readers consider the the worst in North America.
Check out the highlights below, then head over to Jalopnik to read why these highways are so despised.
1. Capital Beltway (Interstate 495) in Baltimore

2. New Jersey Turnpike through New Jersey

3. Long Island Expressway (LIE) in Nassau and Suffolk counties, New York

4. Pulaski Skyway between Newark and Jersey City, New Jersey

5. Interstate 95 in Florida

6. Gardiner Expressway in Toronto

7. Interstate 4 in Florida

8. Interstate 405 in California

9. Kennedy Expressway (Interstate 90) in Chicago

10. Interstate 35 through Texas