Former Transportation Secretary Ray Lahood often promoted repurposing old buildings like the Macomb Transit Center in western Illinois, which was was created from a former porcelain factory.
Similarly, ScoutingNY has found a former transit center that is now used as a parking garage.
Beneath Times Square's Hotel Carter are the remnants of a 1930's bus station. The Central Union Bus Terminal–opened in 1930–was housed under the Hotel Dixie (Hotel Carter's previous name) until it went out of business in 1957. Though the space is now home to parked cars, bits and pieces of the old bus hub remain, including a 35-foot turntable for buses, the checkered floor of the waiting area and engraved columns.
Check out some of the photos below, then head over to ScoutingNY to see more.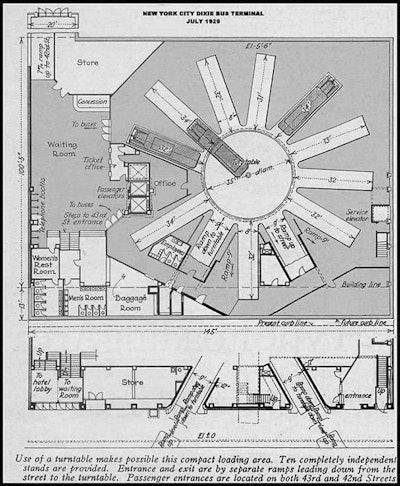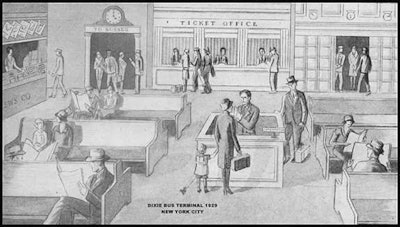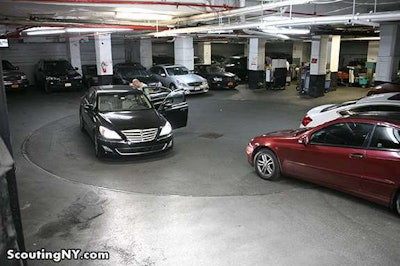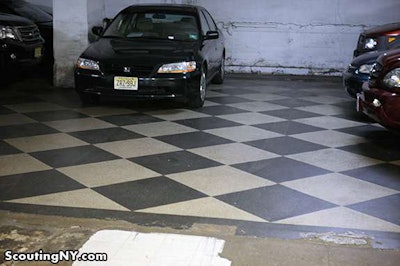 (All photos via ScoutingNY)