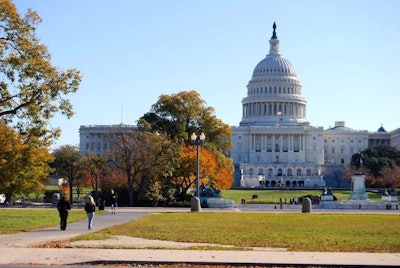 On Wednesday, House Transportation and Infrastructure Committee Representative Bill Shuster said President Obama did not include a way to pay for the transportation projects in his proposed budget, The Hill reported.
The proposed budget calls for $50 billion in infrastructure spending, including $40 billion for a "Fix It First" program, as well as $77 million in transportation spending, $53 billion for MAP-21 and $6.4 billion in earmarks for high-speed rail projects. (See a breakdown of that spending here.)
But Shuster noted that funding for the proposed spending is not addressed in the budget.
Transportation advocates have said that the funding for MAP-21, which was included in the bill when it was passed last summer, is barely enough to meet road and transit needs. The funding came largely from one-time funding from a series of trust fund sweeps and fee increases.
Transportation projects are often funded by a gas tax, but the current 18.4 cents-per-gallon federal gas tax, which hasn't been raised since 1993, only generates about $35 billion per year–and that amount is expected to shrink as cars become more fuel efficient.
Shuster's staff is expected to start drafting a new transportation bill later this year. MAP-21 is scheduled to expire in September 2014.