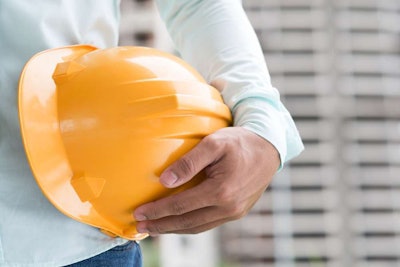 U.S. construction spending dropped for the second straight month in September, this time by .4 percent. In August construction spending dropped .5 percent.
The September decline pushed construction spending down to $950.9 billion at a seasonally adjusted annual rate. The good news: that's still 2.9 percent higher than the level a year ago.
Highway and street construction spending also saw another decline in September. $79.9 million was spent September which is a 3.7 percent decrease from the near $83 million spent in August.
Estimated spending for residential building was $354.8 billion, which is a gain of 0.4 percent compared with August, and up  0.7 percent from September 2013.
Total nonresidential construction spending dropped 1 percent from August, but rose just over four percent year-over-year.
Private construction dipped slightly by 0.1 percent from August, to a $680-billion rate. However, that's still up 3.4 percent over the September 2013 level.
Public construction dipped 1.3 percent from the previous month, but climbed 1.7 percent from a year ago.
"These data show that construction gains remain fragmentary and volatile, even though industry employment has been picking up in more states," said Ken Simonson, the association's chief economist. "Many categories of spending rose sharply over the past year but month-to-month changes have been mixed."