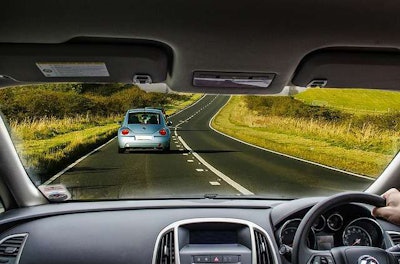 The Oregon Department of Transportation (ODOT) seeks 5,000 volunteer drivers to test a pay-as-you-drive road tax. If the trial program is successful, a mileage tax could become a replacement for the current gas tax.
Anyone who would like to volunteer for the program can sign up on ODOT's website starting on July 1, 2015.
Volunteers selected for the program will be charged 1.5 cents per mile. Their distances will be tracked from a GPS tracker to an odometer device to a daily diary.
"GPS will be the most hassle-free option," said Michelle Godfrey, a road usage charge program spokeswoman. "But it's also the option that people tend to dislike the most."
The trial drivers will be sent a monthly bill from ODOT, along with a rebate to offset the 30-cent-per-gallon gas tax.
ODOT will use a private vendor to handle all of the accounting associated with the mileage tax trial program. The program promises to protect "personally identifiable" information, but there will be stiff fines if drivers report fraudulent information.
To figure out how much your mileage tax would be, figure out how many miles you drive per month and multiply it by .015.