Halloween: The time of year when ghosts, goblins and all things haunted try to scare the living daylights out of us! Whether you believe in that stuff or not, millions of people do. In celebration of all those trick or treaters, here are five of the spookiest roads in America.
Haynesville Woods (Route 2A)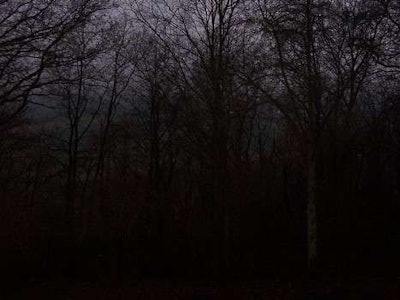 If this road doesn't look scary enough for you, click here to listen to the song "A Tombstone Every Mile," by Dick Curless. The song is based on just how dangerous Haynesville Woods is.
The road has claimed several lives, which has led many people into believing it is haunted. Some people claim it's haunted by a woman begging for help after a car accident involving her and her husband. If you choose to help her, you're overcome with a deep dark chill and the woman disappears.
Archer Avenue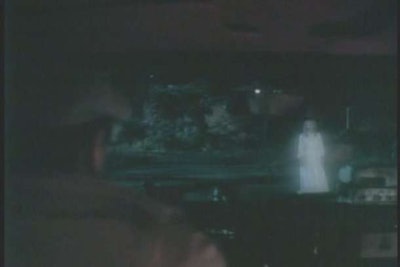 Some call it the most haunted area in all of Chicago. The stretch of Archer Avenue between Resurrection Cemetery and St. James-Sag Church leads drivers through forests, lakes, and multiple cemeteries. There are several horror stories to go along with Archer Avenue, including the well-known Resurrection Mary.
According to the stories, Resurrection Mary hitchhikes her way up and down Archer Avenue, which is the same road she was killed on over 80 years ago.
Mona Lisa Drive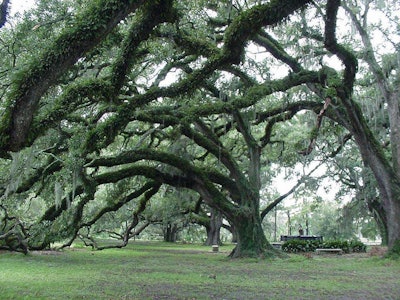 Legend has it that a rich man once donated a collection of statuary with the stipulation they create one statue to pay tribute to his deceased daughter, Mona. There are several versions of her story, but many believe Mona was in love with a sailer who she walked hand-in-hand with through what is now New Orleans City Park.
Some say Mona's father forbid his daughter from seeing the sailer, so she killed herself. Others say the sailor didn't really love her and when he dumped her Mona's reaction was so violent he killed her.
Whatever happened, Mona now haunts young lovers in the area.
Shades of Death Road
Legend claims a group of anti-establishment types hung out in the woods around Shades of Death Road. They would often kill each other and anyone who dare approach their woods. The low-hanging branches are believed to have been used in several lynchings.
There have been several supernatural activities reported near the road, especially at Ghost Lake – a popular area nearby.
Clinton Road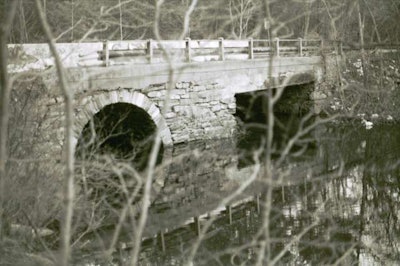 This road is possibly the most horrifying road of all. It has been said to host KKK meetings and Druidic ceremonies. After the roads sharp "Dead Man's Curve," drivers will come to the Ghost Boy Bridge.
Legend says anyone who tosses a coin off the bridge and into the water will have it tossed back at them by a boy.
Further up the road drivers will come across the ruins of Cross Castle, which is supposedly a hotbed for Satanic activity.