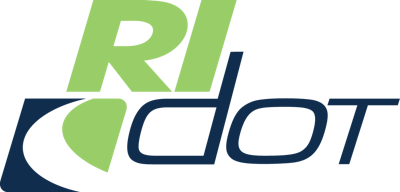 The Rhode Island Department of Transportation (RIDOT) newly redesigned website has been named 'Best DOT Website, Without Consultant' by the American Association of State Highway and Transportation Officials Communications Subcommittee (Transcomm). Transcomm is comprised of representatives from DOTs across the country.
"We are honored to have been selected by our peers across the country for this award," RIDOT Director Michael P. Lewis said. "This new website, coupled with our social media pages, is part of a much broader effort on our part to transform how we engage with the public and transparently share information in today's digital age. It is also a key part of our evolution as a department into one that is customer and performance focused."
The new website was launched last May and offers a first-of-its-kind web experience among state agency sites in Rhode Island – includes timely updates on travel conditions, live news and social media feeds, safety resources, bid announcements, enhanced traffic camera access, and in-depth information on construction projects around the state.
This past summer, RIDOT claims more than 100,000 people logged on over the course of 10 days to watch live coverage of the new Barton Corner Bridges being moved into place along I-95. It was the first time RIDOT was able to provide that type of access. Earlier this month, a time-lapse video of the project was added to the site.
A performance dashboard is the latest feature to be added to the site. Its design mimics a car's dashboard – with gauge displays that offer statistics on highway congestion levels, seat belt usage, the condition of RIDOT's bridges, status of construction projects, and salt usage during winter operations.