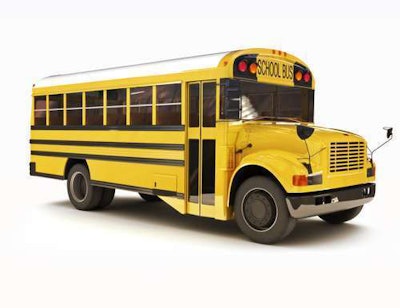 Our nation's roads are becoming so bad that potholes are apparently starting to look more like sinkholes.
At least that was the case with a pothole in Detroit that was big enough to swallow a bus wheel, according to an online report from Detroit's WDIV/ClickonDetroit.com. 
The tire on a Detroit Public Schools' First Student bus became stuck in a pothole when dropping off a student, and it took a tow truck to pull the bus out of the pothole.
Luckily, according to the report, no one was hurt and another bus came to take the rest of the students home.
As a mom of two young boys who take a bus to school every day, I finally stopped worrying about having someone else take the boys to school.
Now, instead of worry about the bus getting into an accident or someone hurting my kids on the bus, I have to worry about it getting stuck in a pothole.
Hmm. I think that Congress just might find a way to fund a new highway bill (a reasonable one, not a pitifully funded one) if their kids were suddenly stuck on a school bus because of bad road conditions.
For photos of the bus stuck in the giant pothole, click here.