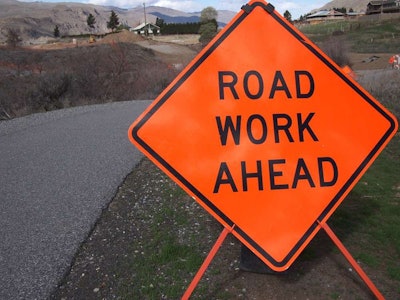 As if workers in road work zones didn't have enough to worry about between speeding cars and inattentive drivers, the driver of a tanker truck was recently arrested for allegedly attacking a construction worker near Fairbanks, Alaska.
According to a report from NewsMiner.com, 26-year-old truck driver Alan Osborn Baxter pulled up to the work zone, left his truck and allegedly attacked a construction worker from behind.
The construction worker was arguing with a dump truck driver when he was attacked and told Alaska State Troopers that Baxter hit him in the back of the head. Troopers also talked to two witnesses. One said Baxter hit the worker in his back with an elbow while the other said Baxter tackled the man.
It's unclear why Baxter felt inclined to attack the worker, but he did tell troopers that he saw the construction worker holding a hammer while arguing with the dump truck driver. Baxter told troopers that he didn't hit the construction worker and that the man was already on the ground when he ran onto the work site.
After the incident, Baxter hopped back in his truck and left the scene but was arrested about 20 miles down the road. He said he fled the scene because he was "blocking traffic." Baxter was released on $1,000 bond but faces charges of misdemeanor assault.
This article was written by Wayne Grayson, Online Managing Editor for Equipment World.