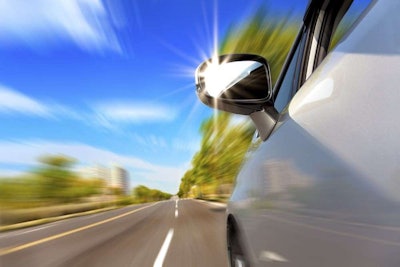 With many highway work zones closing for the long weekend, some state agencies are turning their focus to safety and ease of travel for drivers.
The Illinois Tollway is putting a major focus on child safety this weekend. The agency suggests drivers in Illinois stop by a Kids Identification and Safety Seat (KISS) event to make sure kids' car seats are safe and secure. The events, held Thursday from 2 p.m. to 6 p.m. at the Chicago Southland Lincoln Oasis on the Tri-State Tollway and Saturday from 10 a.m. to 2 p.m. at the Kohl Children's Museum located at 2100 Patriot Boulevard in Glenview, provide free safety seat inspections and installations.
Additionally, the KISS events will have trained professionals on site who can take photographs and fingerprints and gather vital information for children ages 3 and older for parents to include on two personal identification cards.
The Missouri Department of Transportation (MoDOT) is urging drivers to refrain from driving impaired. The agency offers this statistic: "During the [July 4, 2013] holiday weekend, there were 19 people killed and 83 seriously injured in Missouri traffic crashes. Thirteen of those fatalities and 11 of the seriously injured involved a substance impaired driver."
MoDOT is asking that anyone who consumes alcohol this weekend (and any other time) designate a sober driver.
To make travel easier for motorists in Washington, the Washington State Department of Transportation (WSDOT) reminds travelers that it offers a variety of tools — including its website, as well as the 511 and 24-hour traveler information line — to help drivers prepare for travel and road conditions.
It's also worth noting that, although many states are halting construction through the long weekend, some still plan keep jobsites active. That's why it's important to stay focused on worker safety.
Like we here at BetterRoads.com have mentioned before, if you're working on a jobsite this weekend, don't completely put your safety in the hands of motorists. Take note from the Oregon Department of Transportation: pay attention and have an emergency plan in place.