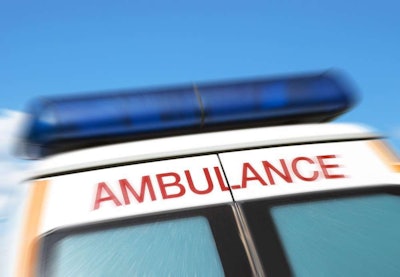 The National Safety Council has offered its traffic fatality estimate for Memorial Day weekend.
NSC estimates 382 deaths and 40,900 medically consulted injuries may occur from motor vehicle collisions during the holiday weekend, which begins at 6 p.m. on Friday and ends at 11:59 p.m. on Monday.
"Memorial Day marks the beginning of summer celebrations, but sadly, we know this long holiday weekend will end with too many preventable deaths and injuries," said Deborah Hersman, NSC president and CEO. "We issue these estimates to draw attention to risks on the roadways and encourage drivers to take extra precautions so needless tragedies can be prevented."
The Council notes that seatbelt use; cautious, defensive driving; placing children in age-appropriate safety seats; and refraining from both cell phone use and drinking and driving are ways drivers can stay safe on the road.
And if your jobsite is open this weekend, don't leave your safety in the hands of drivers. Check out Oregon DOT's tips on staying alert and being safe in your highway construction zone.
Have a happy and safe Memorial Day weekend.