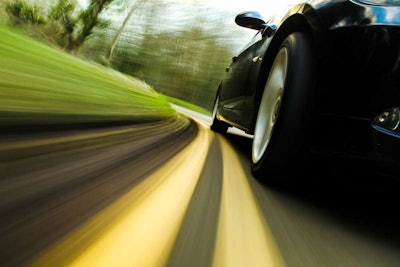 California is considering switching from a state gas tax to a vehicle-miles-traveled (VMT) fee, our sister site Overdrive reports.
The state's Senate approved SB 1077 this month. The legislation would require the California Transportation Agency (CTA) to create a voluntary user fee pilot program by 2016, but CTA would not be allowed to collect fees.
If approved, California would become the third state on the West Coast to implement such a program.
*California currently uses a fuel excise tax and sales tax to support the maintenance and operation of state highways. The rates have to generate as much revenue as they would have when the fuel excise tax rate was 18 cents per gallon, before the state implemented its Fuel Tax Swap.
Any revenue from the excise tax that is above the base revenue goes toward streets, roads and new capacity projects.
California's diesel fuel taxes are used to support transit operations.
The VMT pilot program would resemble a program Oregon has tested. The state saw 300 volunteers participate in its 2007 VMT pilot program, which cost $3 million.
Oregon tested another pilot program in 2012-2013, during which 100 participants in three states volunteered. No estimates are available for the program.
Oregon will launch another voluntary VMT program in 2015. During the program, 5,000 vehicle owners will pay a 1.5-cent-per-mile charge in lieu of a gas tax. Annual administrative costs for the program are expected to reach $1.4 million.
*Editor's note: This paragraph has been edited to clarify that the state bases the required revenue on a previous 18-cent-per-gallon fuel excise tax (from a previous system).