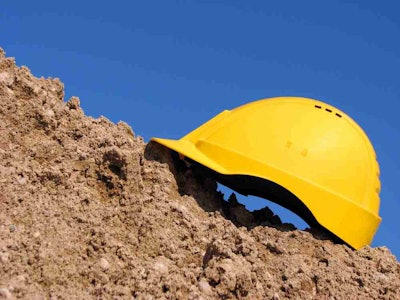 Two more highway construction workers are dead this week after a vehicle crashed into the construction zone in Texas where they were working.
Related: AGC: Cars crashed into 45% of highway contractors' work zones in 2013
The workers were performing construction work on Interstate 10 eastbound in El Paso when a suspected drunk driver crashed into the site around 2:30 a.m. on Sunday, KFOX14 reports.
One of the victims died at the scene. The other was transported to a hospital, where he died of injuries related to the crash.
This fatal crash follows at least two others this month: one in Alabama, and another that left two workers dead in Indiana.
All of these crashes occurred less than one month after National Work Zone Awareness Week, during which transportation agencies and highway advocates promoted awareness of highway construction zones and workers.