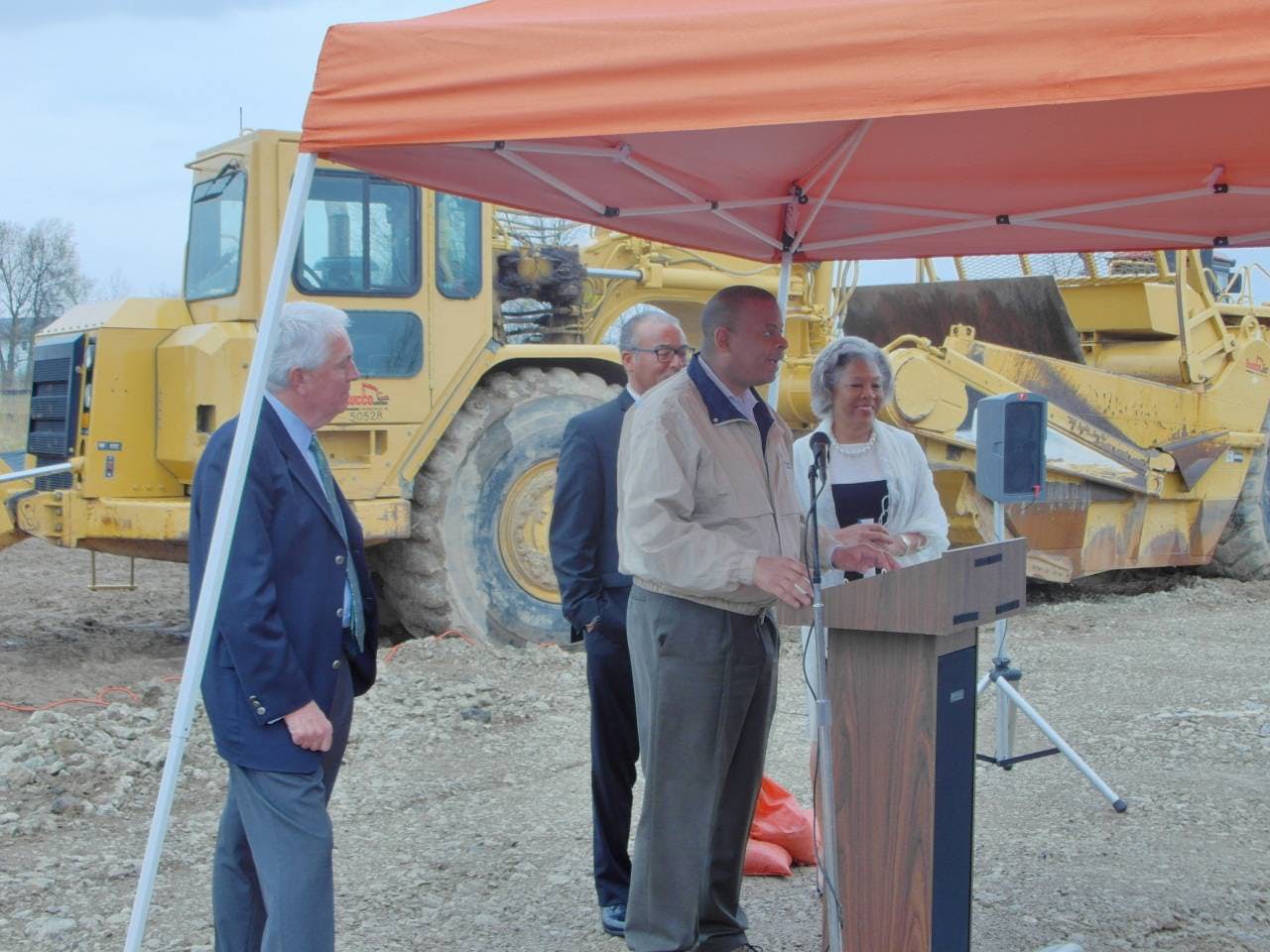 Transportation Secretary Anthony Foxx visited three cities in Ohio on Monday for the first stop on his "Invest in America, Commit to the Future" bus tour.
Foxx will visit various cities in the U.S. throughout the five-day tour, which aims to promote infrastructure investment.
His first three stops were in Pickaway County, Dayton and Norwood, Ohio.
While in Pickaway County, Foxx visited the Pickaway East West Connector project, which will connect US 23 and the Rickenbacker intermodal Facility.
Foxx notes on the DOT's Fast Lane blog that the project received $16 million in TIGER grants. He says the project will help boost the economy by creating a way for "hundreds of commercial trucks to bring their goods to market more affordably and efficiently."
"Already, a quarter-million shipping containers pass through this freight corridor every year. Now, even more will," Foxx writes. "And that's a good thing, since we need to find a way to move 14 billion more tons of freight by 2050."
Foxx's trip to Dayton took him to the city's I-75 modernization project. The $168 million project aims to improve safety, decrease congestion and update a portion of the Interstate.
In another Fast Lane blog post, Foxx says he met project workers who "aren't just repairing this highway, they're also increasing its capacity, so that tens of thousands more vehicles will be able to travel this road every day." He notes that the completed project will feature a third lane.
Foxx also points to an area on I-75 that was previously dubbed "Malfunction Junction." Crews are improving the area with tasks including removing left-hand ramps.
The project received $162 million in federal funding, Foxx notes. He says the DOT is proud to have given the project that money because it has created numerous jobs.
"It's clear that projects like this one are helping Americans build and live better lives, and why we need a long-term transportation bill to ensure they continue to be funded in the future," Foxx writes.
For his final stop of the day, Foxx visited Siemens' Norwood Motors Manufacturing Facility, where he met workers who build motors and gears for trains.
Foxx wrote in blog post that rail investment creates those manufacturing jobs as well as other jobs.
"When we invest in rail in this country, DOT's Buy America program ensures that everything we build is built with American parts and by American workers," Foxx writes. "This is something we've always understood in this country – investing in transportation is a tried and true way to create jobs, and to grow business."