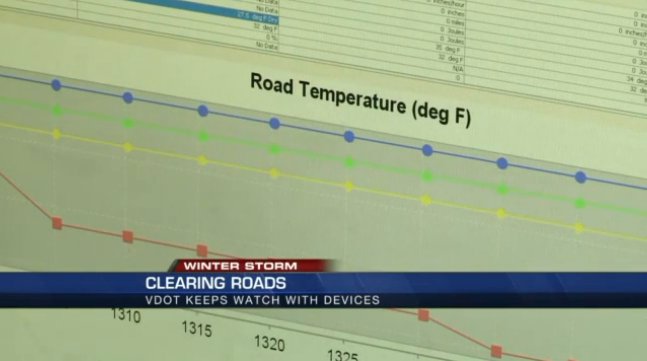 The Virginia Department of Transportation (VDOT) is putting plenty of hours and resources into snow and ice control on state roads.
VDOT crews are working 12-hour shifts and using 2,000 pieces of snow removal equipment to clear roads during the most recent winter storm, Richmond's CBS 6 reported Wednesday.
The storm, dubbed the "Polar Vortex Part 2," is bringing snow and ice to much of the U.S.
In Virginia, crews pre-treated roads in preparation for the snow. VDOT spokesperson Lindsay LeGrand told CBS 6 that crews have to wait for two inches of snow to accumulate before they can begin plowing.
Prior to the snowfall, the agency prepped trucks with snow plows and loaded them with salt and sand.
Additionally, the agency is using pavement sensors on roads in more than 26  counties across the state to monitor icy spots. The sensors send the information to VDOT so the agency can dispatch crews to handle potentially dangerous icy areas such as bridges and overpasses.
LeGrand told CBS 6 that VDOT's main goal is to ensure roads are passable 48 hours after snow stops falling.