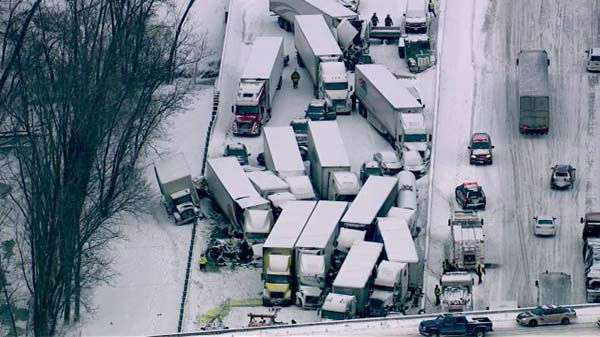 Another round of extreme winter weather, including subzero temps and whiteout conditions, has hit some areas of the United States, which is being dubbed by some as "Polar Vortex Part 2."
In Northwestern Lake County, Indiana, more than two feet of lake-effect snow fell in less than 10 hours on Tuesday (Jan. 21), causing white-out conditions, and clogged traffic, according to the Indiana Department of Transportation (INDOT).
INDOT says that "traffic was slowed to a crawl or stopped on I-80/94 and I-65 for much of the day as motorists encountered dangerous white-out conditions and snow falling at a rate of 3-plus inches an hour."
The clogged roadways made it difficult for both INDOT crews and Indiana State Police to access these highways.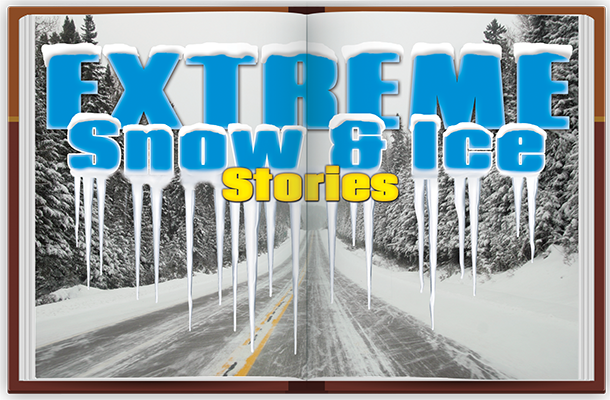 INDOT crews were on the roads in full call-out in the hardest-hit areas, plowing and salting 24 hours per day, alternating in 12-hour shifts, according to INDOT.
In a massive pile-up the involving more than a dozen semis near Michigan City, three people were killed and more than 20 were injured as a result of the continuing winter weather, according to a report from ABC-7 news affiliate WLS-TV.
The crash occurred Jan. 23 afternoon on eastbound I-94 near W 400 N, about three miles east of the Michigan City, Indiana, exit, according to the report.
Police say 46 vehicles, including 19 semi-trucks and several passenger cars that were crushed between and underneath the semis, were involved in the accident, WLS-TV reported.
View some photos of the pileup below, then check out WLS-TV's report to see a full gallery.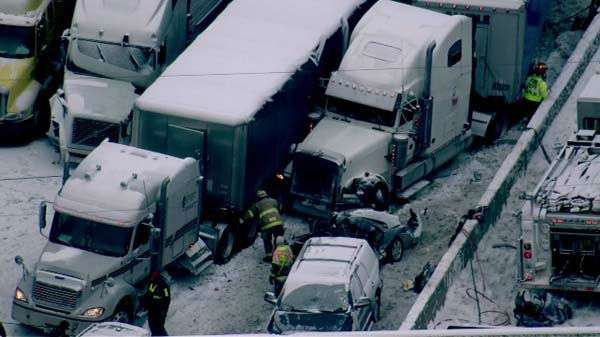 .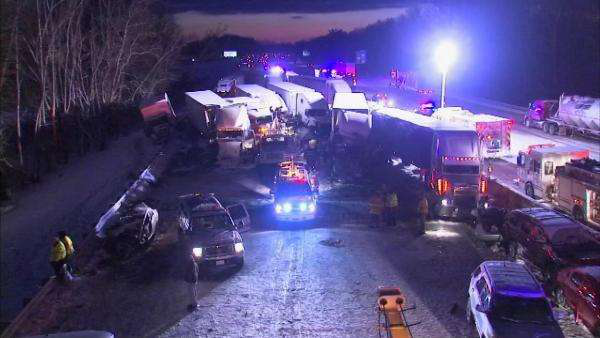 .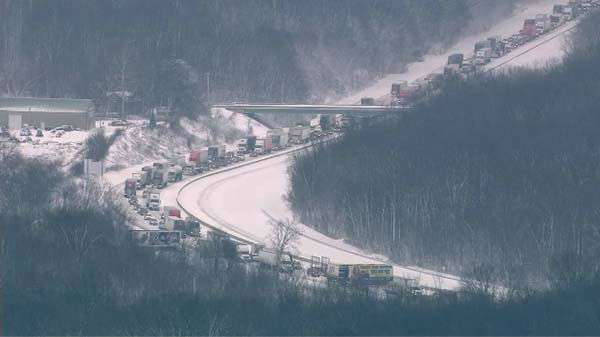 For more photos from the pileup, click here.
To see WLS-TV's live report of the pileup, click here.