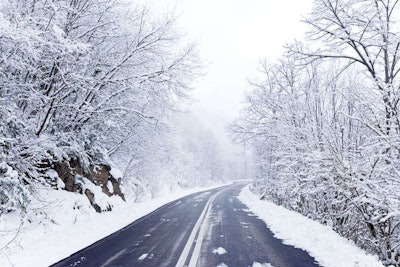 The extremely cold temperatures that began over the weekend in most parts of the U.S. is forcing some state departments of transportation to rethink their winter weather plans.
The frigid weather — which, according to a Huffington Post report, is called a "polar vortex" — could break wind chill records in many states as far north as Montana to and as far south Alabama.
The Missouri Department of Transportation (MoDOT) is among the state DOTs making operational changes due to severe winter weather.
St. Louis-based news station KSDK reports that MoDOT is now clearing state roads using techniques that are different from usual. Rather than plowing with salt and chemical treatments, which KSDK notes is ineffective with frigid weather, the agency has begun using sand and cinders for traction on roadways covered in snow.
However, the cold temperatures are affecting more than just roadways. The cold weather has also caused problems for some train passengers.
NBC Chicago reports that Amtrak experienced major delays Sunday and has canceled several train services today.
According to the report, Amtrak is pointing to extreme cold weather as the result of an eight-hour delay from Detroit to Chicago. One passenger told NBC Chicago that Amtrak informed passengers that the cold weather prevented proper use of the brakes.
"Something was frozen and the pressure wasn't working so they couldn't use the brakes on that engine," passenger Celeste Aruda said.
Today, more than 15 trains to and from Chicago were cancelled.
UPDATE: Politico reports in its Morning Transportation newsletter that the polar vortex is also resulting in flight cancellations in the Midwest and Northeast.
Politico reports that the wind chill in Chicago could stoop to as low as -40 degrees Fahrenheit. Temperatures that low are dangerous for outdoor crews such as those loading and unloading luggage and those directing planes, who shouldn't be outside in the extreme cold for more than a few minutes.
Politico notes that the icy temperatures are freezing jet fuel and glycol.