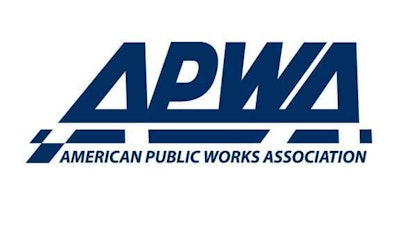 The American Public Works Association (APWA) has announced the selection of 16 public works professionals who have been selected for the APWA Emerging Leaders Academy (ELA) Program for 2014-2015. The selected participants will engage in a year-long national Emerging Leaders Academy program that provides intensive leadership and management training within the context of public works.
The ELA program encourages professional growth through a strong network of peers, and offers an in-depth introduction to APWA at the national, chapter and branch levels. Candidates for the program must be professionals who have been working in the field of public works for ten years or less, at either public or private agencies, and have demonstrated an interest in advancing their careers within the profession.
"The APWA Emerging Leaders program provides a year-long experience including a two-day Emerging Leaders retreat held in Kansas City, ongoing interaction via conference calls, program- related assignments, attendance at the APWA International Public Works Congress & Exposition in Phoenix in 2015, and completion of a class project on a key public works topic," said APWA Executive Director Peter B. King.
This year's participants are led by experienced Emerging Leaders Academy Coordinators, including: Susan Hann, PE, PWLF, AICP, City Manager, City of Palm Bay, FL; Jeff Brown, PE, Engineering and Infrastructure Director, Cumberland County, Fayetteville, NC; and Becky Stein, MPA, CAE, APWA Staff Liaison in Kansas City, MO.
Those selected for the APWA Emerging Leaders Academy – Class VIII include:
 Ryan Crum, PE, Engineer, City and County of Denver, Arvada, CO
  Tom Denny, Division Manager, City of Winchester Public Works, Winchester, VA
  Kyle Aron Dieckmann, PE, Civil Engineer Senior, City of Overland Park, Overland Park, KS
  Eric Gilmore, Senior Engineering Technician, City of Shoreline, Shoreline, WA
  Marcus Goodman, Operations Supervisor, City of Olympia, Olympia, WA
  Steven M. Hayek, CM II, City of Kenosha, Kenosha, WI
  Jeremy J. Hutt, PE, CFM, City Engineer, City of Colleyville, Colleyville, TX
  Lora Ingram, Senior Budget Analyst, City of Surprise, Surprise, AZ
  Andrew J. Kimmel, PE, Engineer, Riedesel Engineering, Boise, ID
  Chase Kuffel, EIT, Civil Engineer II, City of Kenosha, Kenosha, WI
  Kevin Limehouse, Customer Service Liaison, Charleston County, North Charleston, SC
  Carys Lustig, Supervisor of Administration, Town of Needham, Needham, MA
  James C. Newberry, PE, Operations Support Branch Manager, Maricopa County, Phoenix, AZ
  Drake Odum, Management Analyst, City of Largo, Largo, FL
  Chad Oxton, Operations Superintendent II, City of Suffolk Public Works, Operations, Suffolk, VA
  Ryan R. Petersen, Public Works Tech Supervisor, Charleston County, North Charleston, SC