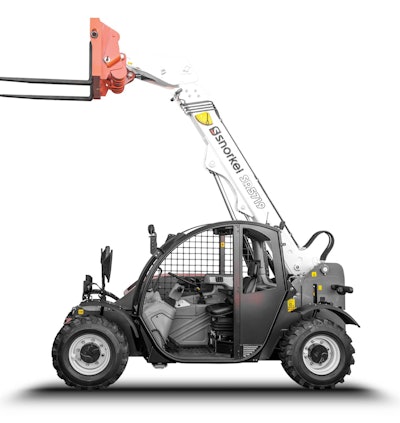 Snorkel's rough-terrain telehandlers are now available with open cabs.
Customers can choose an open cab or a fully enclosed cab with heat and air conditioning on the SR5719, SR9244, SR1054 and SR1331 models.
The open-cab option is also available on the SR5719E, the company's fully electric compact rough-terrain telehandler. The lithium-ion battery powered model can also be equipped with an enclosed heated cab.
Snorkel says its open-cab design has the same space and layout as the enclosed version. Features include standard adjustable suspension seat and adjustable steering column. The operator is protected by a mesh grid.
Snorkel has released this video to give a view of the new open cab on the SR5719: