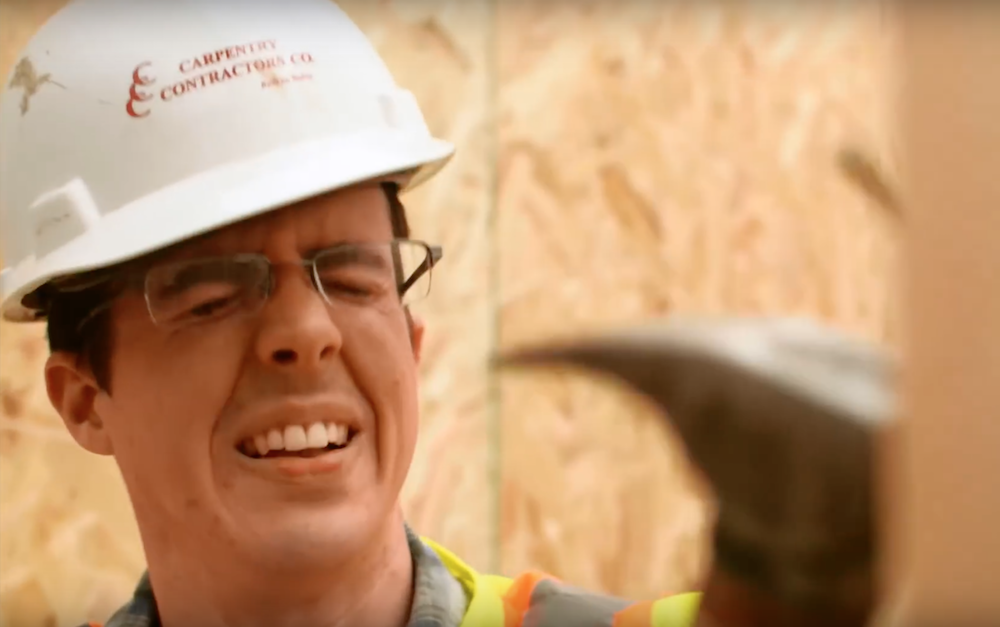 Carpentry Contractors Company, a carpentry labor supplier based in Minnesota's Twin Cities, recently posted the video below to YouTube in order to provide those interested in a career in the trades a bit of humorous insight into what the lifestyle entails.
It's been a resounding success. The video, titled "Framing Houses in Minnesota," stars young comedian Mike Earley and has garnered nearly a quarter of a million views on YouTube thanks largely to a viral influx of traffic from Reddit.
Over the course of the video Earley describes the jarring transition into a construction career, the personalities you meet along the way and all the physical tolls like the sharts and "that laugh people do when they almost die."
But Earley's deadpan delivery isn't just funny. It's a pretty informative video about getting into the trades. And it's one worth replicating if the industry hopes to infuse younger blood into the industry in the coming years. Check it out below.