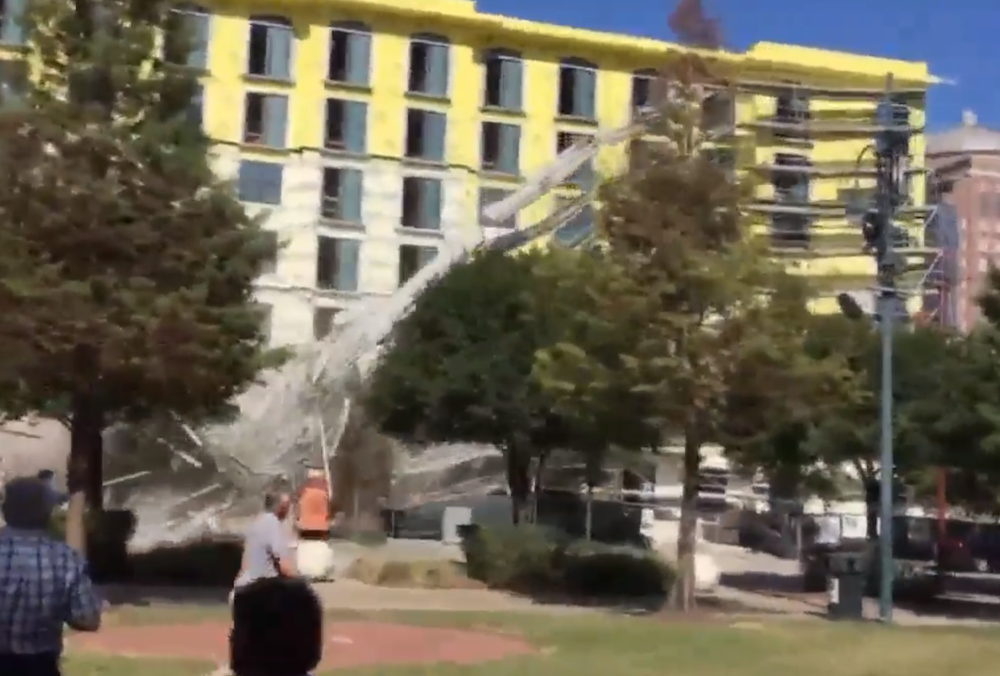 Much less catastrophic scaffolding collapses than the one captured in the footage below have proven deadly. And yet the workers involved in this collapse, which occurred last month at a luxury apartment building under construction in Houston, escaped without a single death.
Houston's KTRK obtained eyewitness footage of the collapse which shows scaffolding across one whole section of the building falling over like dominoes.
Six workers were pulled from the debris with serious, but non-life-threatening injuries by the Houston Fire Department. The station reports an estimated 200 workers were present on the jobsite.
It remains unclear what caused the collapse, but the Occupational Safety and Health Administration is investigating.