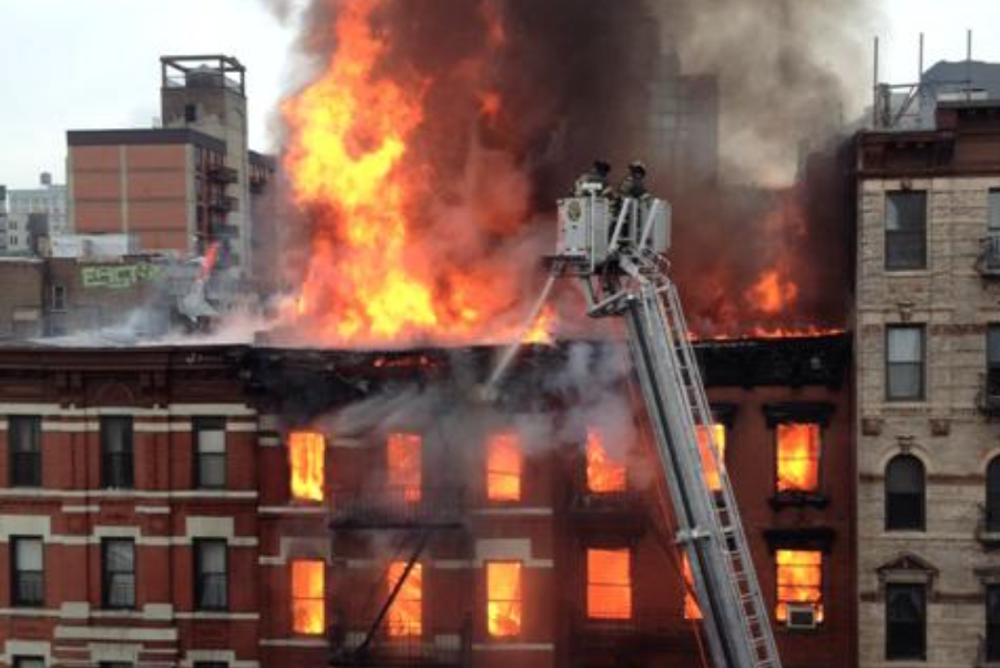 A massive explosion that rocked New York City Thursday, causing the collapse of three buildings and injuring 25 people, has been traced back to a gas line accidentally hit by construction workers in an East Village sushi restaurant.
According to a report from NBC New York, in the wake of the explosion, two people are still unaccounted for. Among the 25 injured were four firefighters and an EMS worker.
NBC reports the restaurant was undergoing renovation and shortly before the blast occurred a swap of the building's single gas meter for multiple meters was denied by inspectors partially due to, "insufficient spacing for a new gas meter in the basement."
In the moments before the explosion, one of the workers smelled gas and tried to evacuate the restaurant.
The seven-alarm fire quickly spread, requiring the work of 250 firefighters throughout Thursday night and into Friday morning. At one point, a building collapsed just feet away from firefighters as they fought to contain the blaze. The FDNY captured the moment in the video below.