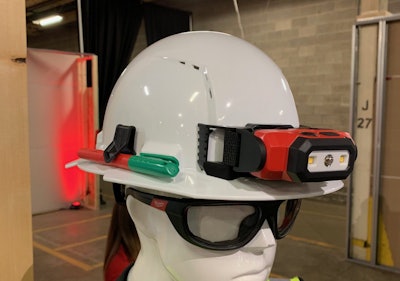 Milwaukee Tools is getting into the PPE (Personal Protective Equipment) in a big way and this summer they showed us a new hardhat design you're going to want to check out.
The Milwaukee hard hats will protect your brainpan like any other hard hat, but they have designed them with six accessory slots/mounting points that allow you to attach any of their new Bolt Hard Hat Accessories.
The hard hats will be offered in Type 1 and Class C and Class E as well as full brim and front brim. A ratcheting suspension lets you adjust the size and fit. Take a look at our photo gallery of the accessory options below.
Available in October.
Clip-on headlamp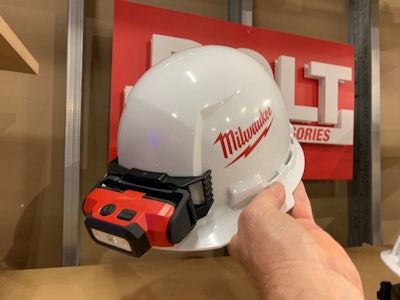 Strap-on work light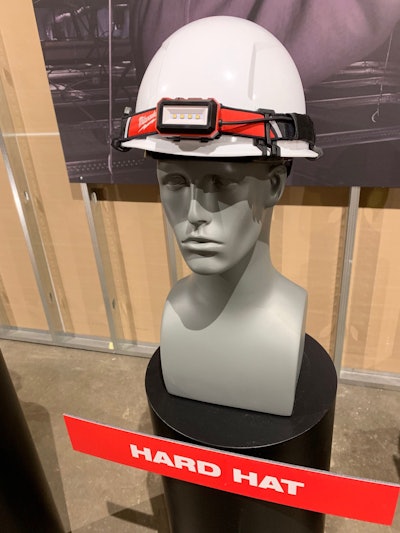 Tilt-up face shield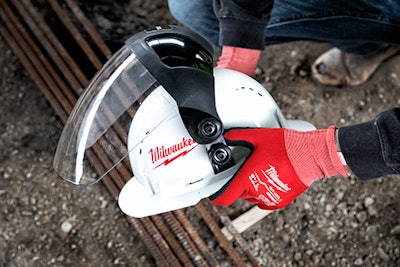 Full-face visor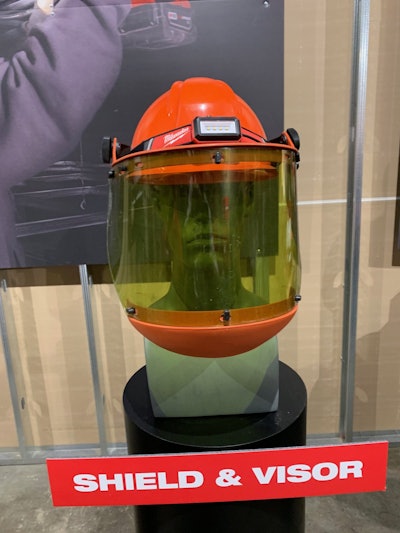 Snap-on hearing protection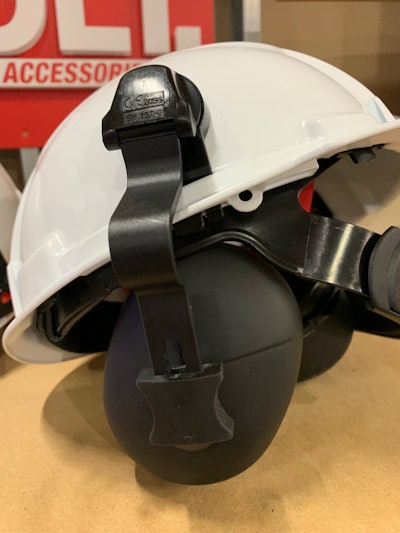 Pencil holder