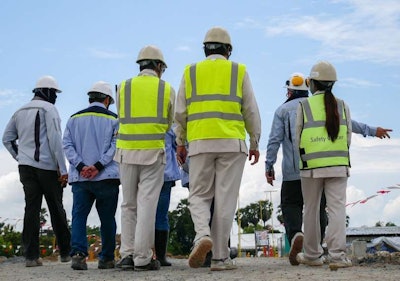 OSHA has announced both incoming members and the initial meeting of its Advisory Committee on Construction Safety and Health.
The committee advises the Secretary of Labor and Assistant Secretary of Labor for Occupational Safety and Health in forming standards affecting the construction industry, and on policy matters surrounding the Construction Safety Act and the Occupational Safety and Health Act of 1970. The Assistant Secretary is required to consult with the committee before the agency proposes standard affecting construction.
Items under considering during the committee's first meeting include:
Adding a reference to the definition of "confined space" that applies to welding activities in construction
Clarifying the requirements for the fit of personal protective equipment in construction.
The 15-member committee, which will have its first meeting July 17-18, includes:
Employee Representatives
Palmer L. Hickman, Electrical Training Alliance
Randall A. Krocka, Sheet Metal Occupational Health Institute Trust
Mark S. Mullins, Elevator Industry Work Preservation Fund
Richard Tessier, United Union of Roofers, Waterproofers, and Allied Workers Representative Research and Education Joint Trust
Christina Trahan Cain, North America's Building Trades Unions
Employer Representatives
Kevin Cannon, Associated General Contractors of America (ACCSH Chair)
Fravel Combs, M.A. Mortenson Company
Cindy DePrater, Turner Construction Company
Greg Sizemore, Associated Builders and Contractors
Wesley L. Wheeler, National Electrical Contractors Association
Public Representatives
State Representatives
Christopher Mabry, North Carolina Department of Labor
Charles Stribling, Kentucky Labor Cabinet Department of Workplace Standards
Federal Representative