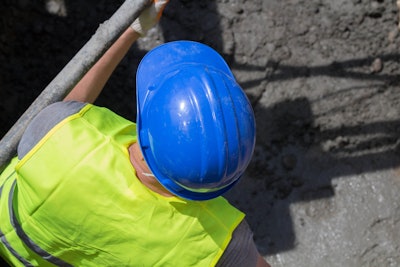 Representatives of two workers who died in a trench collapse in September near Jackson Hole, Wyoming, are suing a developer and his resort company for wrongful death.
The lawsuit, filed June 11 in Teton County District Court, says the deaths of Juan Baez Sanchez, 42, and Victoriano Garcia Perez, 56, were "entirely preventable" and were caused by "dangerous work conditions and a complete and abject failure to provide reasonably safe methods and reasonably safe protection."
The suit notes there was no trench box or other protection and there was no safe means to enter and exit the trench. The trench had also not been inspected by a trained person, and it was excavated on disturbed soil.
The claim seeks wrongful-death and punitive damages, to be determined by the court, from developer Jamie Mackay and his company Fireside Resort Inc., "for willful and wanton misconduct so egregious that it killed two beloved and hardworking men who provided significant financial and emotional support for their families."
The suit also says the defendants did not pay workers' compensation premiums for the two workers.
The collapse occurred September 28 when the men were working on a water line to a cottage. The trench was 12 feet deep and 41 feet long. That day, a delivery driver saw an idling excavator and discovered a partially buried Sanchez. Perez was completely buried. It took rescue personnel eight hours to recover their bodies.
Wyoming's OSHA division cited Fireside Resort for workers not wearing head protection, for not providing proper means to enter and exit the trench, for not ensuring that excavated material was at least 2 feet from the edge of the trench, and for not conducting daily inspections by a competent person. The state agency fined the company $10,532 for the violations.
For more on the business and human costs of trench-collapse fatalities in the United States, see Equipment World's special report Death by Trench.