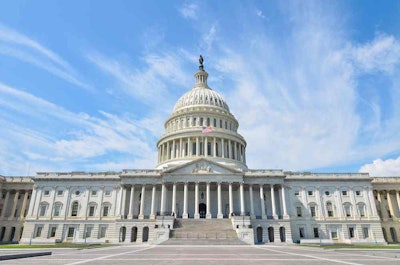 As part of a draft funding bill proposed by the House Appropriations Committee's Labor, Health and Human Services, Education, and Related Agencies Subcommittee, the Occupational Safety and Health Administration (OSHA) and Mine Safety and Health Administration (MSHA) would receive modest budget cuts in fiscal year 2019, Safety + Health reports.
The draft bill allocates $545.3 million for OSHA, a decrease of approximately $7.5 million from FY 2018 and $3.7 million less than proposed funding by the Trump administration; and $367.6 million for MSHA, approximately $6.2 million less than FY 2018 and more than $8.3 million less than the budget proposed by the Trump administration.
However, the subcommittee proposed an increase in the budget for the National Institute for Occupational Safety and Health (NIOSH). It rejected the Trump administration's proposed $255 million budget, a $78 million decrease from FY 2018, and allocated $335.2 million.
The bill was approved in a subcommittee markup on June 15, and went before the full appropriations committee for markup the week of June 25. The Senate was expected to issue its appropriations bill covering the agencies during the week of June 25 as well.