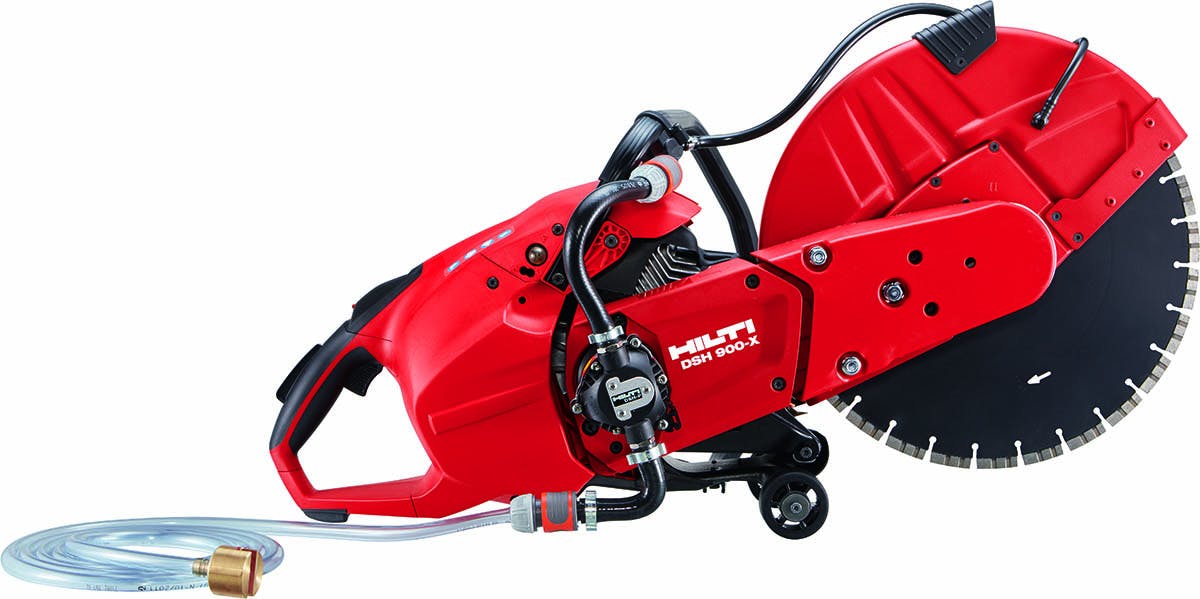 Hilti's new DSH-P water pump is designed to provide dust control for handheld saws on worksites devoid of a pressurized water source. The new product comes just days before federal crystalline silica dust-reduction rules are scheduled to take effect in the construction industry.
The pump comes with a 10-foot hose to place in a water bucket or other standing water source. The pump attaches to Hilti gas-powered DSH 700-X and 900-H handheld saws. It uses the saw's power to pressurize water and prevent silica and other dust from entering the air.
Starting Sept. 23, construction sites must reduce respirable crystalline silica dust by 80 percent on average during an eight-hour shift, according to the new rules from the U.S. Occupational Safety and Heath Administration. The goal is to prevent illnesses among workers, such as lung cancer and silicosis, caused by overexposure to the airborne substance.
Silica is a common chemical compound found in rock, concrete and brick. OSHA says the rule will save more than 600 lives and prevent more than 900 cases of silicosis each year.
Along with new products ahead of the silica rules, Hilti is reaching out to the construction industry to help it comply with the OSHA regulations. The company says it regularly holds webinars to educate customers about the rules, and its employees have been trained to help contractors decide how best to comply.
The company offers more information and resources on the silica rules at hilti.com.