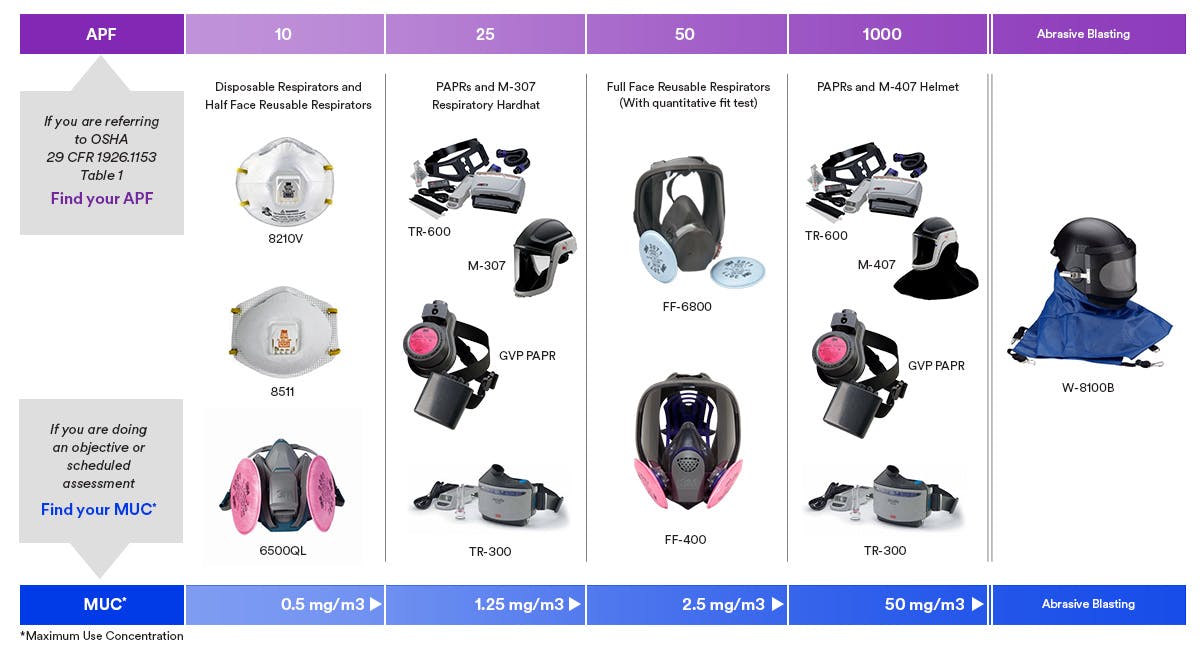 With new federal rules on reducing crystalline silica dust on construction sites just one day away, 3M has launched a web page to help safety managers prepare their jobsites.
The page offers tips on how to get ready for the regulations, including an infographic displaying the types of respiratory protection needed for each level of assigned protection factor, or APF.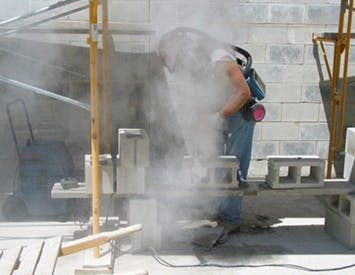 It also provides a link to a 40-minute webcast by construction industrial hygienist Don Garvey explaining the U.S. Occupational Safety and Health Administration's regulations, which take effect Sept. 23, and what they mean for construction safety managers. The regulations, whose enforcement was delayed by OSHA from starting June 23, require an 80-percent reduction in silica dust on average during an eight-hour shift by the construction industry.
Silica is a common chemical compound found in rock, concrete and brick and has been linked to lung cancer, silicosis and other respiratory ailments.
3M's Personal Safety Division is offering a half-day course for those designated as the silica competent person for their company's worksites or those who want to learn more about what that role entails. Those interested in the course can go to the web page to request personnel to come to their site to provide the training.
Other information on the page includes OSHA regulation highlights, updates and technical bulletins. The page was curated by 3M industrial hygienists and certified safety professionals.
To see 3M's Online Safety Toolkit, go to 3M.com/OSHASilica.