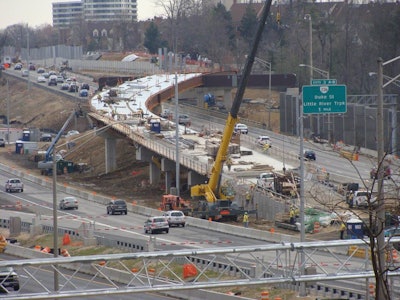 The Department of Labor has suspended an Occupational Safety and Health Administration (OSHA) rule requiring companies to electronically report injury and illness records, which keeps the records from being publicly disclosed, The Washington Post reports.
The rule, which took effect Jan. 1, requires employers to send in their summary data electronically by July 1, but OSHA never launched the website where companies were to submit the information, and it posted language on May 17 saying it "is not accepting electronic submissions of injury and illness logs at this time, and intends to propose extending the July 1, 2017 date by which certain employers are required to submit the information."
OSHA spokeswoman Mandy Kraft told reporters that the agency delayed the rule to address employers' "concerns about meeting their reporting obligations" in time.
The rule has been opposed and challenged in court by several business groups, including the Associated General Contractors of America, the Associated Builders & Contractors, and the National Association of Home Builders on the grounds that it could unfairly damage the reputation of some of their members.
Randy Johnson of the U.S. Chamber of Commerce told the news agency that firms were concerned that information "could be used by unions and others to smear companies. Just because you have an injury in the workplace doesn't mean you have the bad employer, or that the employer is violating safety and health laws."
According to the news agency, David Levine, chief executive of the American Sustainable Business Council, sent an email saying that his members "are eager to send OSHA their summary injury data. Not having this data increases the likelihood that workers will be injured. In addition to needless human suffering, that's a cost to our economy overall."