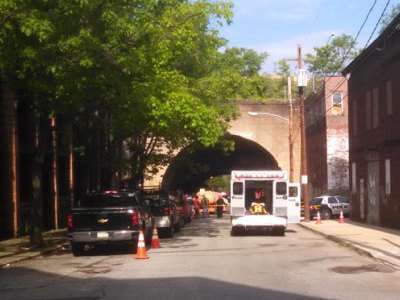 A construction worker in Pittsburgh, Pennsylvania, was killed Saturday in a lift accident beneath an overpass.
According to a report from KDKA TV, 35-year-old Sean Kelly was atop the lift as part of a crew making repairs beneath the East Busway overpass in the city's Wilkinsburg borough.
It's unclear how, but Kelly became pinned between the lift and the under side of the bridge.
He was pronounced dead at the scene.
The station reports Kelly was employed by Mt. Pleasant-based Gulisek Construction. Gulisek has a contract with the city's Port Authority to repair 22 bridges.