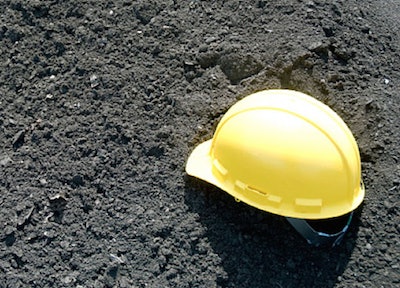 A steelworker on a crew building a new performing arts center in Salt Lake City died last month after suffering a fall from a ladder.
According to a report from KSL TV, 51-year-old Richard "Richie" Pierce, fell from a height of about 20 feet on May 11. Paramedics found Pierce unconscious at the scene and he was transported to the hospital where he died the next day from his injuries.
Pierce had worked as a steelworker for nearly 30 years, the station reports, and was employed by SME Steel. SME is a subcontractor on the project for Layton Construction.
"It's a solemn occasion and it touches the heart of everybody," Layton Construction spokesman Alan Rindlisbacher told KSL. "Of course we are most concerned about Richie and the family he has left behind. Our prayers and thoughts are definitely with his wife and his children."
The Utah Occupational Safety and Health Administration is investigating what caused the fall.
Falls are the leading cause of death in the construction industry, with hundreds of workers dying each year and thousands more facing serious injuries.