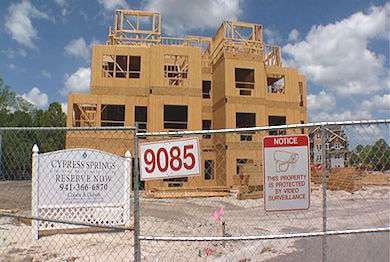 A construction worker on a jobsite for an assisted living facility being built in Florida was killed in a fall Friday.
According to a report from WWSB TV, 45-year-old Emerterio Moreno Ramirez was working on the fourth floor of the structure in Bradenton when he fell to the ground.
The Manatee County Sheriff's Office told the station Ramirez was pronounced dead at the scene. It is unclear what caused the fall but the Occupational Safety and Health Administration has opened an investigation.
With warmer weather returning a recent string of falls has accompanied the start of the construction season here in the U.S. The industry has seen at least 7 deadly falls in the last month alone.
Falls are the number one cause of death in the construction industry. OSHA is encouraging contractors and construction firms to participate in the upcoming fall prevention safety stand-down May 4-15.