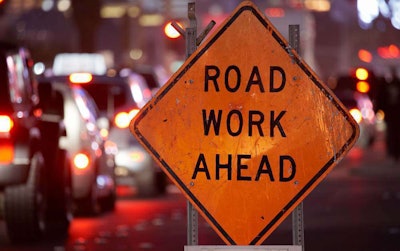 Sheriff's deputies and the South Carolina Highway Patrol have decided to increase their presence near road construction work zones in the wake of a hit-and-run that took the life of a worker last week.
Barry Asbury, 53, was killed while working on a repaving project on South Carolina Highway 170 in Okatie, according to a report from The Island Packet.
Police have charged 27-year-old Nicole McGuire who allegedly hit Asbury with her two-door 2000 Pontiac before fleeing the scene. Police also charged McGuire with felony DUI resulting in death.
Asbury's co-workers told the paper that speeding had been common through the work zone. Law enforcement pledged to increase patrols around it and other road work zones.
"We're going to slow these people down that aren't abiding by the requests to reduce their speed, and there will be tickets issued," Beaufort County Sheriff P.J. Tanner told The Island Packet. "All these guys and gals are asking for is a safe work zone, and it's absolutely imperative that they get that."