Yes, they're big, bad and powerful; but today's diesel engines and hydraulic systems can be silenced by the smallest of particles. An 80,000-pound dozer can cough, sputter and die all because of a few particles no thicker than a human hair damage the fuel injectors. A teaspoon of dirt can ruin an engine. And just changing from one attachment to another can dump enough polluted hydraulic fluid into your reservoir to quickly ruin the whole system.
Clean is the name of the game today. If you're a fleet manager or equipment owner, your first line of defense against contamination is your equipment filtration systems – fluid, air and bulk fuel and hydraulic oils. Here's a look at the latest state-of-the-art filtration systems and what they can do to protect your equipment investments and keep your machines running in the field.
Bulk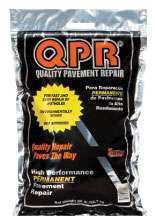 Your first line of defense –filtration for stored fluids
Diesel fuel and hydraulic oil start to degrade almost from the time they leave the refinery. Give them a couple months in your storage tanks and they'll be ripe with water, algae and asphaltines that can prematurely clog fuel filters and lead to fuel injector problems. Your first line of defense in contamination control should be filtering your fuel both as its delivered and as it's being pumped out of your bulk storage tanks. The Donaldson Bulk Fuel and Lube Filtration line, for example, cleans, protects, polishes and removes water from delivered fuel and oil with single–pass efficiency and high flow rates. Breathers that prevent dust and moisture from entering the tanks and filters on the exit side give your machines the freshest possible fuel and lube oil.
Fuel Prefilter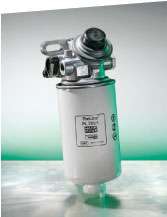 With the potential for multiple contaminants in your fuel today a multi-stage fuel filter will increase your level of protection, decrease downtime and protect your injection systems. The Mann+Hummel PreLine series for diesel fuel pre-filtration now includes six sizes covering engines from 13 to 611 horsepower. The new PreLine filters have a water collection area integrated into the spin-on filter housing and come with a hand pump for filling the spin-on filter with fuel after servicing. The modular product range includes water sensors and diesel heaters for the preliminary filter.
Air
Breathe easier with a polyurethane inner seal
The outer air filter on a piece of heavy equipment often gets clogged with a heavy cake of dirt. Just getting this component off the machine inevitably knocks loose a good bit of dust, which is why most equipment today has an inner filter that keeps accidental dust from entering your intake ports. Wix Filters' inner safety air filters have a polyurethane, heat-seamed media, eliminating the metal clip design on previous filters thus insuring a tighter seal with the OEM equipment housing, both in the filter itself and between the filter and the housing.
Hydraulic

All-metal construction resists extreme pressures
Baldwin's PureForce hydraulic system filters feature an all-metal housing and a spiral seamed center tube for strength and structural integrity, which optimizes the media efficiency. A heavy-duty baseplate handles system pressures as great as 500 psi, and a heavy-duty O-ring gasket provides a larger sealing surface. The company offers a visual and three types of electrical indicators to tell you when the filter needs changing.
Lube Oil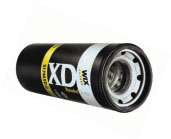 Go farther with extended drain filters
The Wix XD oil filter can increase the miles driven between oil changes when combined with an oil analysis program. This not only reduces downtime but cuts your costs on lube oil, disposal and maintenance. Nylon fins spin the incoming oil clockwise with sufficient centrifugal force to disperse heavy particles and a glass filled nylon spinner mixes oil from the coarse and fine media sections counterclockwise on the clean side of the filter. Wire backed media in the fine filtration element and high strength composite media stand up to the rigors of long drain intervals.
Bypass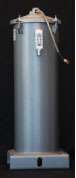 Bypass filters provide continuously clean oil
When a machine works double or triple shifts, stopping to change oil every 250 or 300 hours takes a big bite out of your productivity, and if they have big sumps, you shell out of lot of money for fresh oil. The Puradyn TF-240 bypass oil filtration system extends the life of your oil while providing your engine a continuous supply of clean, refreshed oil beyond what a standard filter can achieve. The TF-240 is installed downstream of the existing full-flow filter. Oil passes through the TF-240's replaceable filter element where time-release additive packages restore the optimum TBN and cotton fiber media trap particles down to 1 micron. The oil is then heated to drive off water, fuel and gaseous vapors before being returned to the engine or hydraulic tank.

Fuel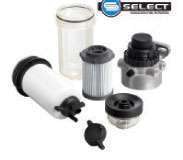 Protect your injectors with synthetic media
Designed to meet the challenges of today's fuel quality, Donaldson's Select fuel filtration with Synteq XP media has high efficiency for better engine protection and extended life for reduced maintenance costs. For quick visual inspection, a transparent water collection bowl is available as an add-on component or can be integrated into the system as the filter housing. The filter-to-head mounting surface can accommodate either a permanent non-metal housing with cartridge filter or a traditional spin-on.
Coolant
Keep it clean and add SCAs
Baldwin Filters' Controlled Release Coolant Filters, in addition to keeping your coolant clean, also add supplemental coolant additives (SCAs) to your system in the amount required to maintain proper system balance for up to 150,000 miles. Pellets stored in the filter's molded plastic chamber diffuse SCAs into the system when exposed to heat and coolant flow. An epoxy-coated housing reduces the possibility of corrosion during extended service intervals.