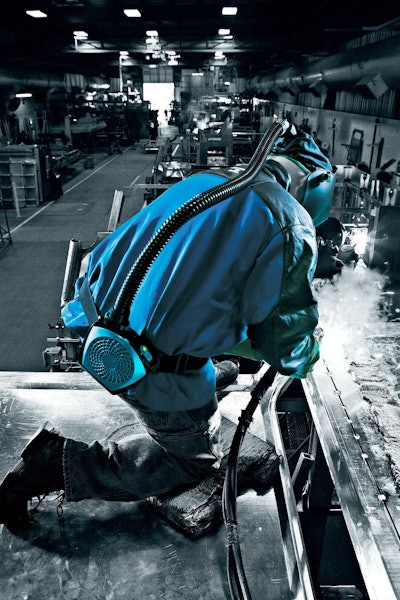 Miller Electric and Industrial Safety and Hygeine News partnered to offer a free webinar discussing the dangers of heat stress for welders at 1 p.m. Eastern Time on Wednesday, June 23. Keeping Cool: Managing Heat Stress for Welders is a one-hour presentation hosted by ISHN offering expert information on the dangers of heat stress and how to mitigate the dangers through heat stress control plans and proper cooling equipment.
Miller's product manager Bill Gardner and industrial heat specialists Dennis Vaccaro and Burt Schiller will discuss heat stress, rates of incidence, national monitoring standards and options for limiting exposure as well as showcase new Miller products that can be used to control heat stress.
The webinar includes a 45-minute presentation with a 15-minute question and answer session. Topics included in the presentation include the symptoms of heat stress, physical dangers associated with heat exposure, industries and welding companies most commonly affected by heat stress, national standards for monitoring and equipment for reducing the risk of heat stress for welders.
The webinar will be archived on the ISHN website for one year where it can be downloaded for free. To register for the webinar, visit the webinar registration page.