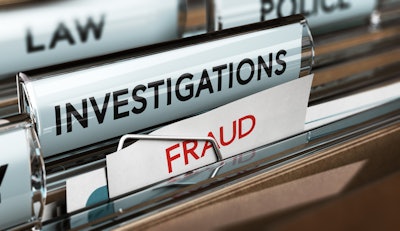 Getty Images
A father and son who owned and operated a pair of construction companies in Jacksonville, Florida, have been sentenced to prison for defrauding the Internal Revenue Service and unlawfully employing workers.
Raul Solis, 52, and his son, Raul Solis-Martinez, 33, were ordered by a federal judge to pay $5.6 million in restitution to the IRS after pleading guilty to the charges.
In addition, both were sentenced to serve time in federal prison: Solis for 33 months and Solis-Martinez for 21 months.
According to court documents, the pair owned and operated Solis Brothers Company LLC and Duval Framing LLC construction subcontracting companies in Jacksonville.
To reduce labor costs, they conspired with each other and Hugo Cruz-Medina, 35, the owner of H&S Framing LLC, to pay employees partially "off the books." By paying employees with a mix of checks and cash, the three conspirators avoided withholding the full amount of payroll taxes owed to the IRS.
"This father and son criminal team profited financially by perpetrating fraud against the United States and private industry while taking advantage of the country's workforce," said HSI Jacksonville Assistant Special Agent in Charge K. Jim Phillips. "In partnership with the Internal Revenue Service – Criminal Investigation and the Florida Department of Financial Services, we will continue to hold these criminals accountable for defrauding both the government and private industry."
Between 2014 and 2019, their workers received approximately $22,186,096.35 in wages that were never reported to the IRS and from which no taxes were withheld, leading to a $5,613,082 loss for the government.
"Employers have a responsibility to their employees to withhold the proper amount of taxes and pay those taxes over to the IRS," said Ronald A. Loecker IRS-CI acting special agent in charge. "In this instance, greed drove the defendants to cheat their competitors and steal from both their employees and the American public."
Solis and Solis-Martinez also defrauded the company that managed their payroll functions as well as their workers' compensation insurer, both of which relied on the conspirators' false payroll reporting to calculate the cost of their services.
In addition, many of their employees had emigrated to the United States illegally or were otherwise not unauthorized to work here. Some workers had been previously deported from the United States, including Cruz-Medina, only to return and work for Solis and Solis-Martinez.
Cruz-Medina was sentenced to 41 months in prison in February 2021 for conspiring to defraud the IRS, conspiring to commit mail and wire fraud, and illegally re-entering the United States after previously being deported.