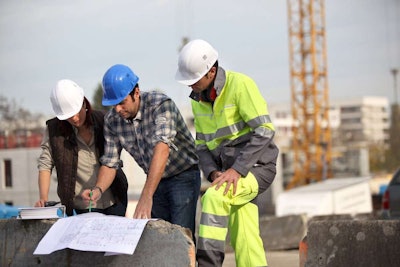 After four months of relatively small employment gains, the U.S. construction industry had a big October, adding 31,000 jobs to its total workforce.
The industry now employs 6.434 million Americans, according to preliminary data from the Labor Department.
October's gains mark the seventh-consecutive month of gains for construction, which has added jobs each month of this year save for March. As was the case last month, the industry's employment is at its highest level since February 2009's mark of 6.446 million workers.
Construction's unemployment rate, though experiencing an overall downward trend over the last two years, has been up and down quite a bit month-to-month so far in 2015. After falling to 5.5 percent in September, the rate rose to 6.2 percent in October.
The October data also revised September's job total, upping that month's mark to 6.403 million, from the previously reported 6.396 million. The change increases September's jobs gain from 8,000 to 12,000 workers.
The U.S. economy added 271,000 jobs during October with unemployment falling from 5.1 to 5 percent.