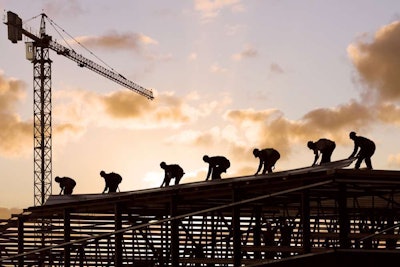 Following two months of gains, the U.S. construction industry saw no job losses or gains in June.
According to preliminary data from the Labor Department, construction employment remained at 6.380 million Americans.
The industry's unemployment rate, however, dropped from 6.7 percent to 6.3 percent.
The new data also revised downward the employment figure for May from the previously reported 6.387 million, to 6.380 million. The revision drops the May figure from a gain of 17,000 jobs to a gain of 15,000 jobs.
The U.S. economy added a total of 223,000 jobs in June while the unemployment rate fell to 5.3 percent.