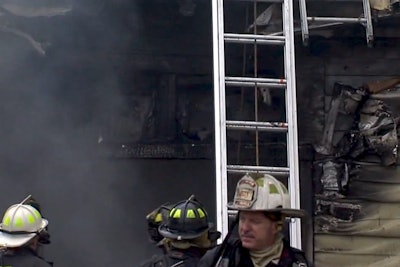 Overwhelmed by smoke at the back door of a burning Indianapolis home, Bill Spurr wasn't sure what his next move would be.
Luckily, a pickup carrying just what he would need was about to pull up.
According to a report from WRTV 6, Spurr, a construction worker who noticed the home burning from nearby, rushed to help when he saw a woman hanging from the window crying for help.
"(She) was yelling, 'Help! Help! My babies! My babies!," he told the station. "…The smoke was rolling so deep, I couldn't do nothing."
After being unable to breach the home from the back door, Spurr then saw a man in a pickup pull up to the house with a ladder.
"We threw the ladder up, I just ran up the ladder and I just started pulling babies out," Spurr said with a shrug. After pulling the mother and three children from the blaze, Spurr was even able to pull the family dog to safety.
Indianapolis fire officials are still investigating the cause of the fire.