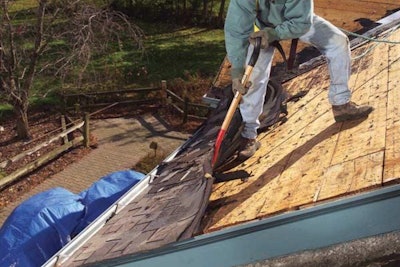 Your roof. It's not necessarily something you think about unless it's leaking or you're installing one.
Or, in the case of one particular Cleveland man, it's being torn off your home.
According to the Cleveland.com police blotter for the city of Avon, a construction crew made the following costly mistake:
"A man called and said a construction crew was tearing the roof off his home on March 12. Police investigated and found the construction crew was at the wrong address and would contact the homeowner to repair the damage."
Ouch.