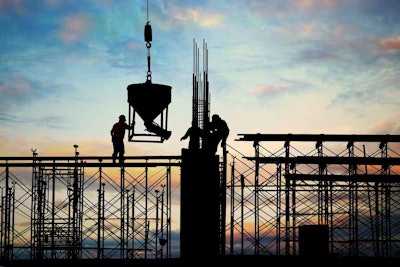 The U.S. construction industry has now added jobs for a 10th consecutive month with a gain of 12,000 workers in October.
The industry now employs 6.095 million Americans, its highest figure since May 2009, according to preliminary data from the Labor Department. Employment in May 2009 was 6.1 million, a hill the industry has been trying to climb over since it eclipsed the June 2009 mark of 6.010 back in June of this year.
The new data also revised September's figure upward from 6.079 million to 6.083 million, pushing the month to a gain of 19,000.
Construction's employment is now 4 percent higher than it was one year ago. So far this year, the industry has added an average of 21,900 workers each month.
The industry's unemployment rate dropped six points to 6.4 percent during October. That's the lowest rate since 6.2 percent in November 2007 and marks a second consecutive big monthly drop following a seven-point drop in September.
The U.S. economy added a total of 214,000 jobs in October while the unemployment rate fell from 5.9 to 5.8 percent.